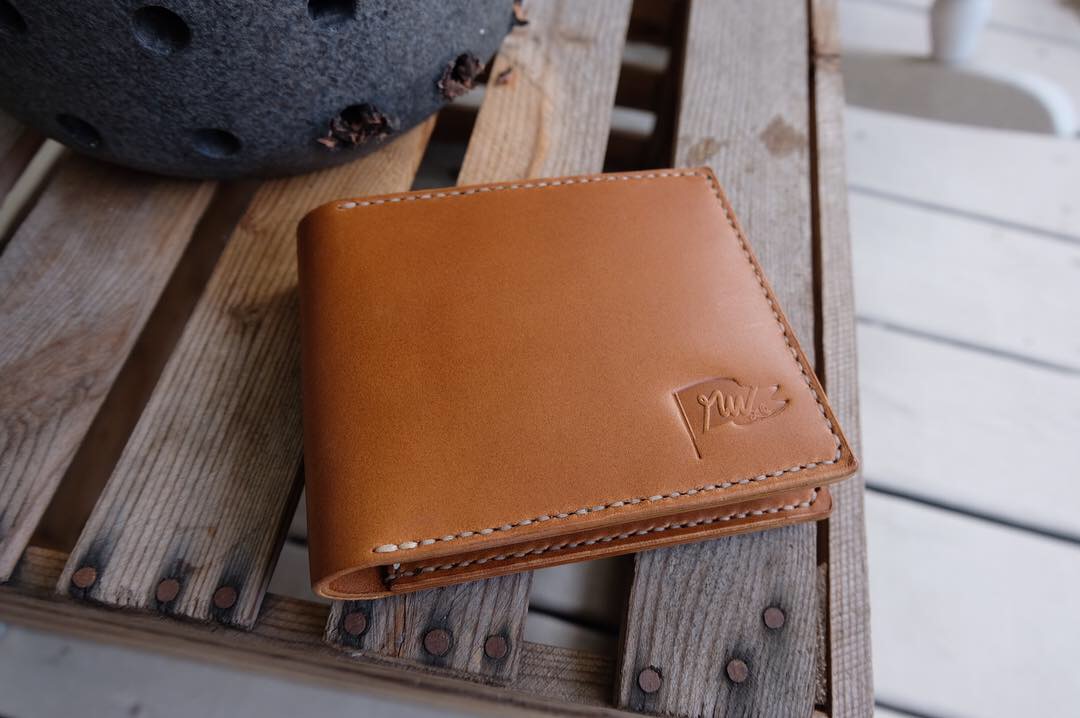 Leather Bi-Fold Wallet
A Genuine Leather Wallet made of the finest leather from Walpier Tannery in Italy. Offers six card slots as well as two large pockets that can hold bills horizontally or folded cash or receipts. Orders are shipped 1-2 weeks from purchase. For custom leather options, or custom projects, please use our inquiry form. (Click Here)
Products may arrive feeling stiff or tight. Leather quickly softens and loosens to accommodate more cards and cash with use. These products are made with 100% veg-tan leather so a beautiful patina will also occur over time with continued use.
PLEASE include a note about your thread and makers mark preference at the time of ordering. If Thread and Mark are not noted, we will use a default of Cream thread and the R&W Cursive Flag Mark.
Leather colors from top to bottom, left to right: Natural, Whiskey, Brown, Dark Brown, Black, Rose, Red, Burgundy, Green, Navy.
Thread colors from top to bottom, left to right: Black, Yellow, Red, Gray, Navy, Dark Brown, Brown, Green, White, Cream, Tan
Maker's marks from top to bottom, left to right: R&W Script, R&W Banner, R&W Flag Cursive, Flag Silhouette